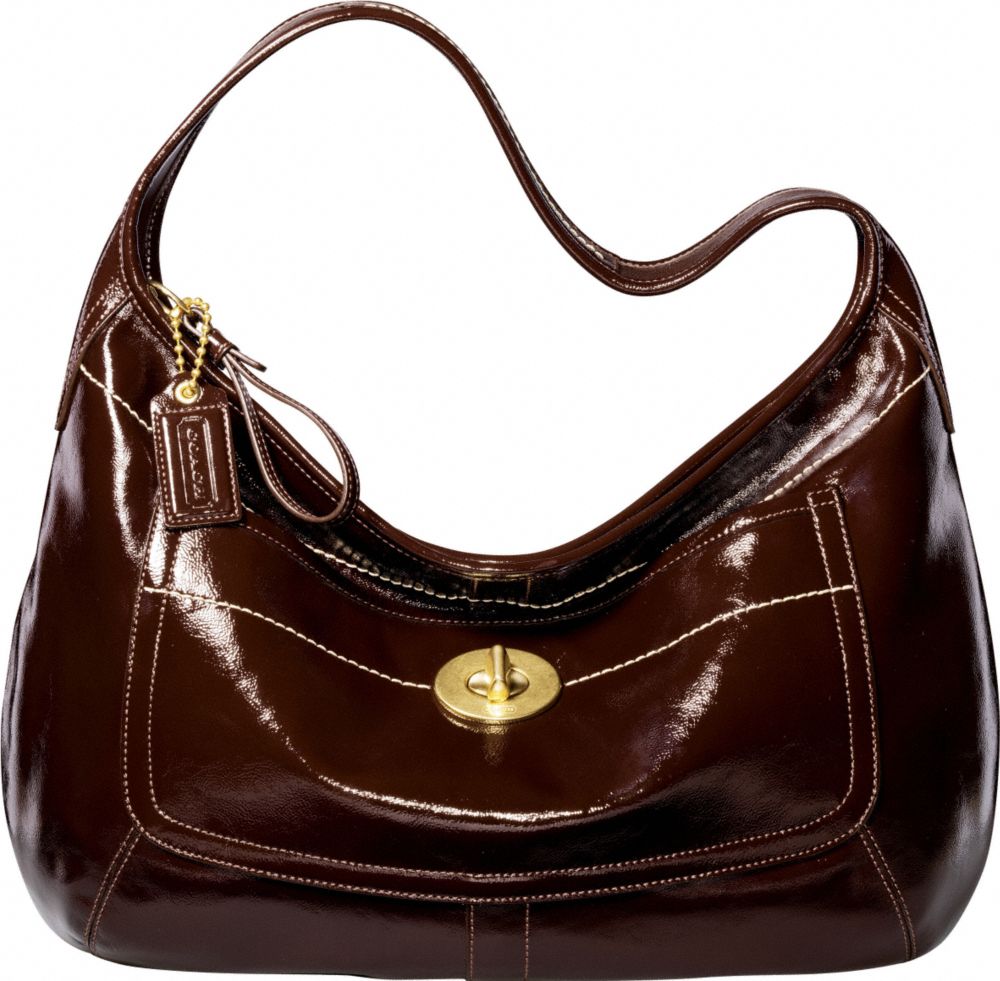 Switch out the brown patent leather for camel colored pebbled leather, and you'd be picturing my newest bag.
I got a GREAT deal on a handbag that I've been mooning over for more than a year...
And a matching wallet to boot.
The
Coach
gods were smiling on me this weekend.