There are so many things I'd like to spend $750 on.
That's a nice chunk of change that could go towards a ticket to the West Coast (though I have no plans to
give them a stand-up routine in L.A
.)
I also covet a sweet
Coach
bag that checks in at $498 (this is really more of a pipe dream).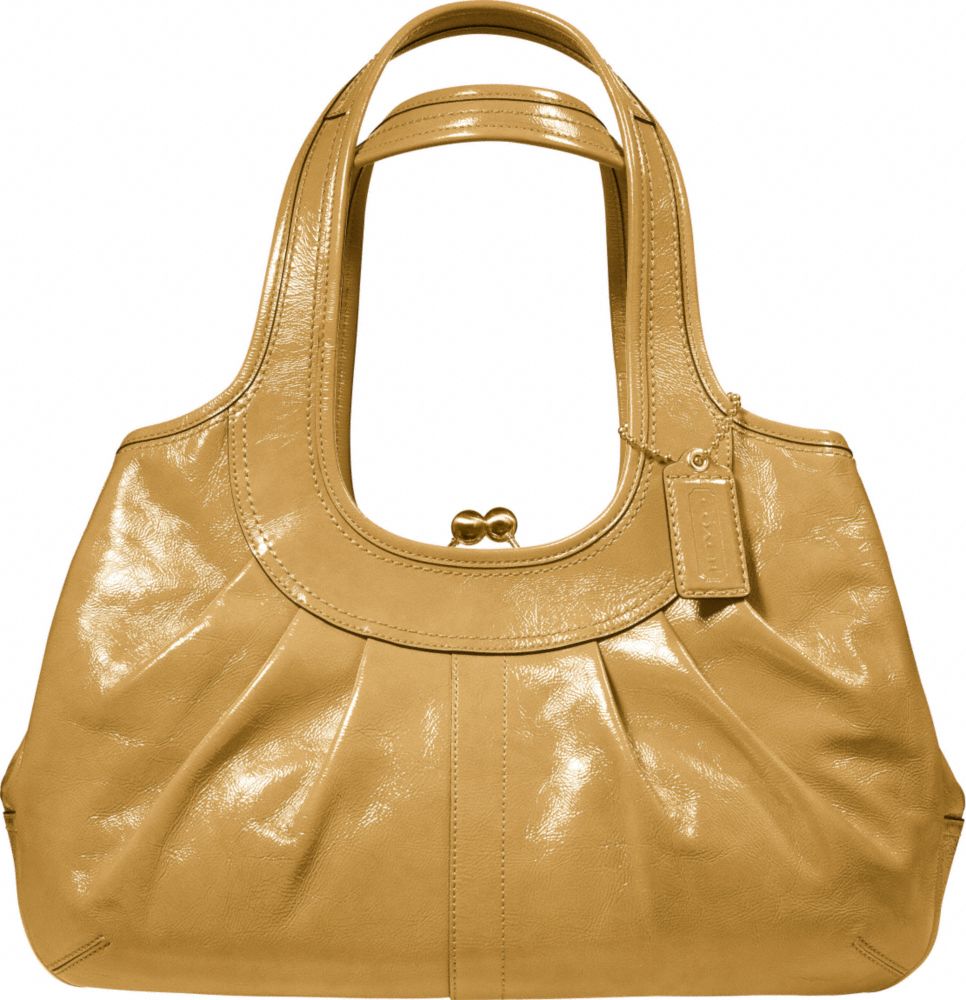 The Coach Ergo Patent Leather Pleated Framed Satchel - a girl can dream, right?
That handsome sum of money would go far in other worthy pursuits like dining (fine or otherwise) drinking (not choosy there, either) or entertainment (I do have some standards in this arena).
Instead... I got hit with the Oil Change Whammy.
You know - the fun moment when you take your car in for a quick lube and leave with far more than you bargained for.
Let me preface this.
Over the past two weeks I have experienced two occasions when my glorious, graphite-colored, 2001 Saab 9-3 opted to not start.
Both were at horribly inconvenient occasions - the first was just hours after I found out about Maeve's passing and desperately needed to get to my parents' home. The second was this past Tuesday, when I was headed back to the office after visiting a local lunch spot.
Yeah, those were both fun moments.
The mileage on the ol' car indicated it was time to take it in to the shop for an oil change, so I let the good folks know about this recent, inconvenient predicament.
I am now the proud owner of a new temperature sensor, a new thermostat and a new "PCV system," whatever that is (clue: the folks at the auto shop said Saab designed a new-and-improved version that I just had to have. Riiight). My snazzy investment also includes the needed oil change and the nice $90 fee to hook my car up to some diagnostic computer to assess whether anything else is wrong.
Fun times.
I am so so in love with this idea of car maintenance that I will, over this next summer, be shelling out for new front brakes ($450) a new oil pressure switch ($160) and a new serpentine belt and lever ($110). That doesn't include replacing my two front tires, which are worn, and the two back tires, which are dry rotted.
Life is totally a bitch sometimes.